news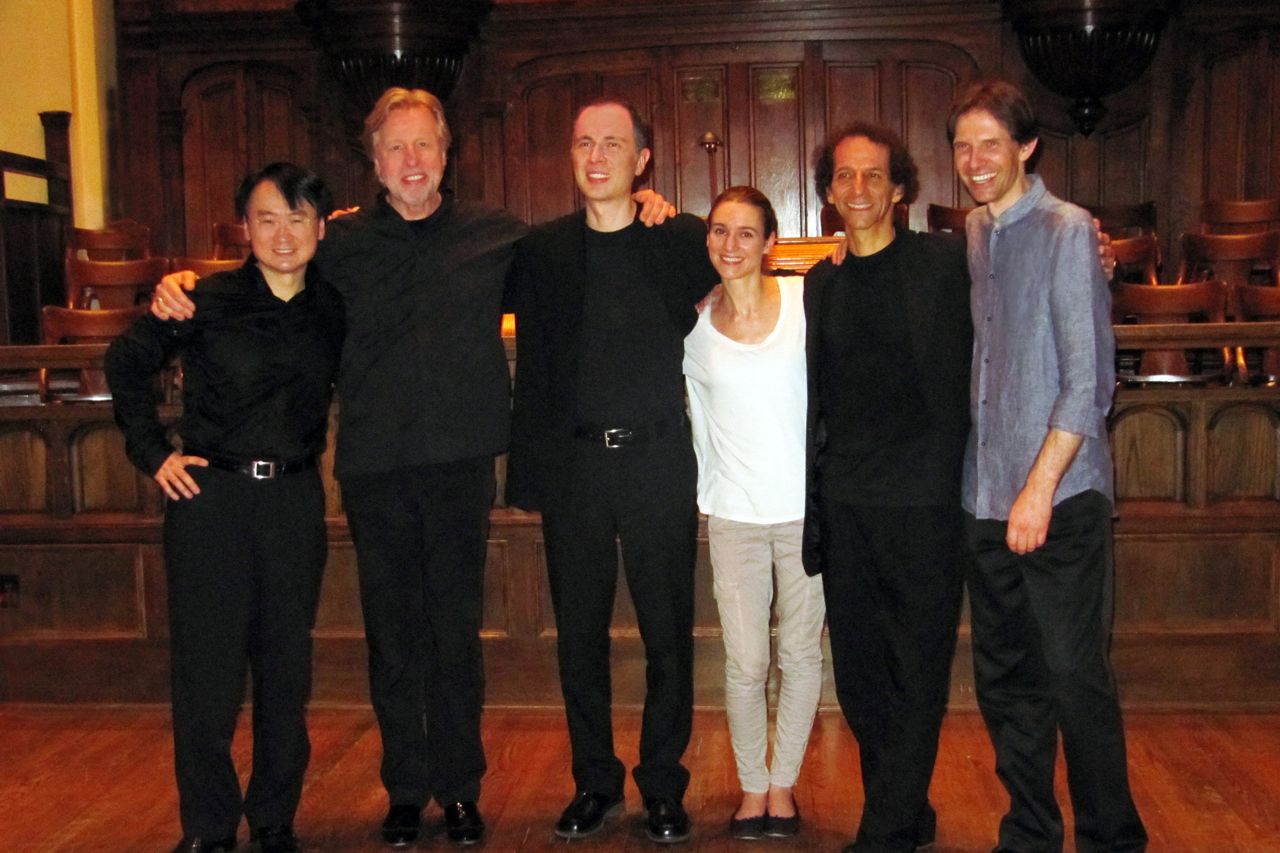 International Cello Festival of Canada
July 2011
Yegor took part in the first edition of the International Cello Festival of Canada held in Winnipeg June 15-19, 2011. He had the pleasure to spend time and to share the stage with many wonderful cello colleagues from Canada (Denise Djokic, Desmond Hoebig, Shauna Rolston, the festival's artistic director Paul Marleyn and others) as well as from abroad (Colin Carr, Thomas and Patrick Demenga, Frans Helmersson and Jian Wan).
As part of the opening concert, Yegor performed the world premiere of Jocelyn Morlock's Aeromancy for two cellos alongside Yuri Hooker, conductor Anne Manson and the Manitoba Chamber Orchestra. Yegor also performed works for cello solo by G. Ligeti and J.S. Bach at this remarkable cello summit.
In the photo below, taken at the end of the three-hour marathon-concert at the Crescent Fort Rouge Church in Winnipeg, are the performers of the 6 solo Suites by Bach. From left to right: Jian Wan (suite #6), Frans Helmersson (#2), Yegor Dyachkov (#4), Denise Djokic (#1), Colin Carr (#5) and Paul Marleyn (#3).