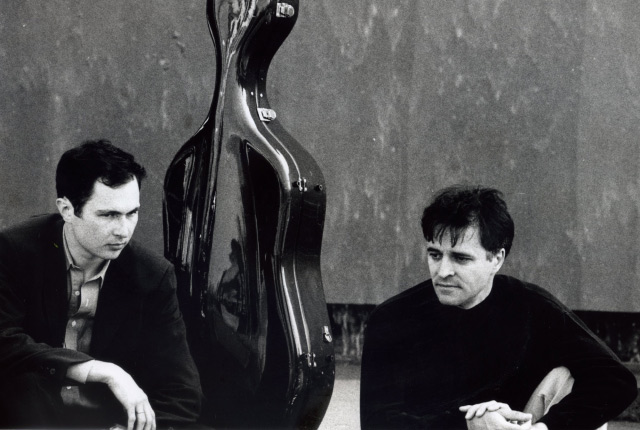 "Theirs is the kind of dynamic, balanced partnership that recharges chamber music. These two players sense one another's tiny games with time with mind-reading ease. It's a soliloquy for two. […] – you can almost imagine the words between the lines."
Elilssa Poole, Globe and Mail
"The playing is terrific technically, tonally, and musically.The two artists' unanimous ensemble proves that they are regular partners who succeed in combining virtuosity with close rapport and in enjoying flourishing careers separately and together."
Strings Magazine
"In total osmosis, these musicians are a true duo, especially as regards the poetic quality and stylistic approach, that is, here, lyrical without being complacent.
En accord avec le mouvement inspiré qui le porte, Yegor Dyachkov joue chaque note de ces partitions exceptionnelles de façon très convaincante. Alignant des phrasés détaillés avec minutie et déployant une énergie rythmique allègre, le jeu pianistique de Jean Saulnier est ici digne de celui des plus grands chambristes."
Michel Ferland, Radio-Canada
"The expressivity of the two partners is always sincere and totally convincing."
Répertoire